Tulsa Auto Insurance – Your Car Is Loaded with Options. Make Sure Your Auto Insurance Policy Is Too.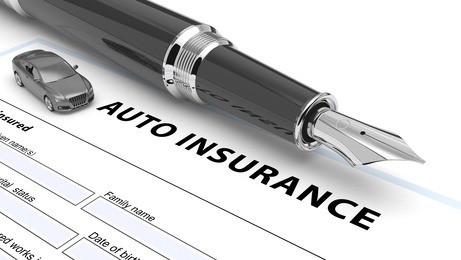 At Tulsa Insurance Guy, we have over 81 insurance providers to choose from. We have found new and better ways to protect cars and drivers. If you drive a sedan, hybrid, minivan, station wagon, SUV, pickup truck or anything in between, we can offer personal advice on Tulsa auto insurance coverage that's right for you.
We have found that you can save an incredible amount of money on your Tulsa Auto Insurance and time by allowing us to walk you through 10 quick easy steps:
Consider Tulsa Auto Insurance before you buy.  Tulsa auto insurance premiums will vary widely depending on the vehicle you choose, including its price, average repair cost, safety record, and whether or not it's a target for thieves.
Combine Tulsa Auto Insurance policies with one carrier.  Most of our carriers offer multi-policy discounts, such as having two cars on one policy or combing your home insurance.
Compare Tulsa Auto Insurance carriers. We at Tulsa Insurance Guy have over 65 different companies to choose from to make sure you receive the best coverage at the right price.
Drive Less, save more. Tulsa Auto Insurance companies understand the more you drive, the chances are greater for you to be in an accident or an emergency.
Drive Safer, save more.  If you have a clean driving record, that is no accidents or moving violations for a certain number of years you can qualify for safe driver discounts for Tulsa Auto Insurance.
Increase your deductible.  You could save anywhere from 15-40 percent or more in collision and comprehensive coverage cost just by increasing your deductible.
Make sure to ask us about other Tulsa Auto insurance discounts.  You could save additional money on your Tulsa auto insurance if you are over the age of 50/55  or if your retired, or for college-age drivers who go to school more than 100 miles away and many more.
Maintain good credit. According to proven data tested by insurance companies drivers with established and stable credit records have fewer accidents.
Opt for Safety features. You can qualify for a Tulsa auto insurance discount from many carriers if your car is equipped with safety equipment designed to reduce the risk of injury or theft, such as anti-lock brakes, automatic seat belts, running lights or an alarm system.
Reduce insurance coverage on older cars. If your vehicle is older, check its Kelly Blue Book value to determine if you need comprehensive and collision coverage.  In fact, you should consider dropping comprehensive/collision protection  if your annual Tulsa Auto Insurance premium is more than 10 percent of the current value of your car.