Tulsa Car Insurance Overview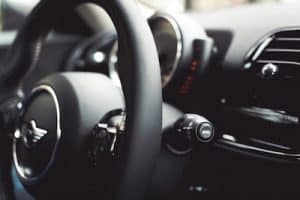 Be Prepared for What's Around the Bend when you have Standard Tulsa car insurance policies provide essential liability protection and other coverages required by law. It includes coverage if your car is involved in an accident while being driven by your or someone else. To enhance your car policy with extra protection for damage, emergencies, repairs and personal property, you can choose additional coverage options. We can offer personal advice about product availability in your area and how much coverage is right for you.
What Makes Us Different
Some our Tulsa Car insurance providers offer coverage for reimbursement of first aid administered to others after an accident.
Each Tulsa Car insurance provider we represent has different qualifications you must pass for accident forgiveness. Call us to learn more how you may qualify.
Diminishing Deductible
Would like to pay less out of pocket when filing a claim? With being an Independent agency we have Tulsa Car insurance providers that will reduce your collision deductible with each annual policy renewal.
Full Coverage Protection
Helps pay for repairs or to replace your car if it is stolen, vandalized or damaged in some way other than in a collision. Includes loss or damage from fire, flood, falling objects, wind, hail and collision with an animal.
Helps pay for repairs to your car for damage caused by an accident.
Popular Coverage Options
Build Your Own Tulsa Car Insurance Policy from Our Many Coverage Options
Have peace of mind knowing you're better prepared for the unexpected. Talk to us, "Your Local Insurance Solution", to get the best combination of protection, value and price and for personal advice on which coverage options are right for you.
For only pennies a day, Roadside Assistance covers towing to the nearest qualified repair shop and other basic emergency services. Roadside Assistance will help you change a flat tire, deliver gas, oil or other essential fluids like radiator and brake fluid, jump start your battery and send out a locksmith if you're locked out of your car. Each company we represent varies in cost and coverage. Call us to learn how we can protect you from the unexpected.
Rental Car Reimbursement
Get help paying for the cost of renting a car while yours is in the shop being repaired after a covered loss. Rental car reimbursement is a type of loss of use coverage.
Tulsa Car Insurance – What's Required in Most States
Car insurance requirements vary by state. In most states, you are required to have both bodily injury and property damage liability insurance. Some states require coverage to help pay hospital bills and medical expenses for you and your passengers related to injuries from a car accident, no matter who is at fault. Some states require that you protect yourself from uninsured or underinsured motorists. Ask us for personal advice about making sure you're adequately covered.
Helps pay for bodily injury expenses, like hospital bills and medical care, that you may be held responsible to pay if you cause an accident that injures another driver or another car's passengers.
Property Damage Liability
Helps pay to fix someone else's vehicle you're held responsible for damaging in an accident.
Tulsa Car Insurance – Required in Some States
Personal Injury Protection (PIP) and Medical Payments (Med Pay)
Helps pay for hospital bills and medical care expenses for you and your passengers if you're injured in an accident, no matter who was at fault. Some states require personal injury protection. If it's not required where you live, you can always choose to add it yourself. When moving from another state it always better to ask than to assume you are covered. Each state will vary.
Pays for damages you are legally entitled to recover from a driver without liability insurance or a hit-and-run driver or for an amount that exceeds an at-fault driver's insurance limits. In other words, it covers you when the other guy doesn't have enough or doesn't have any insurance to pay you for damage repair or your medical bills. If it's not required where you live, you can always choose to add it for your own protection.