Home Insurance Tulsa Features and Coverages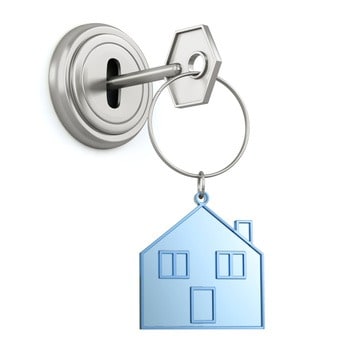 Whether you need a home insurance tulsa policy with basic coverage or a fully loaded policy with increased protection, we can give you the flexibility to choose.
Standard Coverage
Most home insurance tulsa policies includes coverage to help pay for repairs or to rebuild your home and other buildings on your property. This is the core of a home insurance tulsa policy.
At Home and On the Road
Your home insurance tulsa policy protects your personal property, like your furniture, TV, clothing, books, computer, sporting goods and kitchen gadgets. Your belongings are protected when they're at home or with you anywhere in the world, from across town to across the ocean.
Protection for People
Home insurance tulsa policy is also about people in your life and in your home. It protects your guests if they're injured in your home or yard. It protects you in some situations if you're held legally responsible for damage caused to someone else's property, like if your self-propelled lawnmower drives off and crashes through the neighbor's greenhouse. You and your family are protected against bodily injury, property damage claims and litigation.
Temporary Housing and Expenses
If you're unable to live in your home while it's being repaired or rebuilt after a covered loss, additional living expenses helps pay the cost of temporary housing and living expenses. Check with us for more details.
Popular Coverage Options
With most of our home insurance tulsa companies for only $1 a month, they will help cover the cost of restoring your identity if you're the victim of identity theft. Identity-recovery coverage provides up to $25,000 for lost wages and expenses related to recovering your identity as well as personal one-on-one assistance. You can reduce your risk by learning how to prevent identity theft.
Make sure your home insurance tulsa policy protects your valuables. We all have valuable keepsakes like fine art, jewelry, antiques and other collectibles, like your grandmother's Victorian sideboard and crystal stemware set, you may need extra protection. With valuable articles coverage, belongings you specify are protected by an agreed dollar amount, and there is no deductible.
What It's Worth
If you sold your dining room table and chair set in a yard sale, you'd probably get less for it than what it would cost to buy a new set in the furniture store. Our personal property replacement cost protection will help pay for the cost to purchase a new dining set that is of similar size and style as the one you lost. Same goes for your TV, clothing, sporting goods, bed and other covered belongings. In the event of a covered loss, we'll pay the actual cost to replace your things that were damaged, lost or stolen, regardless of their age and condition, up to the limits and deductible you select.
Multiple Losses, One Deductible
Combine your home insurance tulsa and auto insurance tulsa policies as a Package and become eligible for a single loss deductible. If your car, motorcycle, boat or RV insured is damaged in the same event as your home, you may only have to pay one deductible. For example, if a tree falls and damages both your garage and your car, we'll waive your auto deductible after your home deductible is paid.