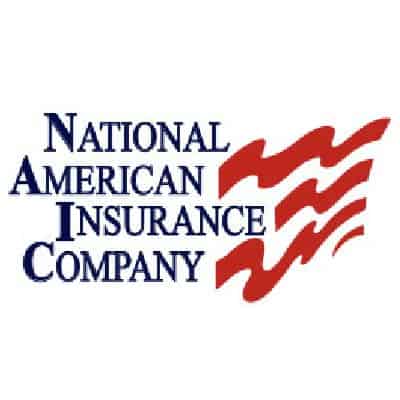 09 Sep

How to Find the Best Auto Insurance In Tulsa: Step-By-Step Guide

Because auto insurance is a requirement in Oklahoma, you must be able to find that very best auto insurance policy in Tulsa. By working with an experienced team of insurance professionals, you can find an auto insurance policy that provides you with exceptional coverage at reasonable rates. However, this process can be quite intimidating to some individuals. We are here to help! 

How do you find the best auto insurance in Tulsa? Finding the best auto insurance in Tulsa begins with conducting thorough research regarding various policies available. By working with Tulsa Insurance Guy, you can access the best auto insurance rates that protect you and your family while you are on the road. 

Navigating various auto insurance policies can be quite a time consuming and confusing task. With the help of this step-by-step guide, we hope that your next auto insurance experience is simple and straight-forward. Keep reading to learn more about finding the best Tulsa auto insurance policy for your family!
Steps to Finding the Best Tulsa Auto Insurance
Like many things in life, finding the best Tulsa auto insurance policy takes time. However, if you follow these steps for success, you will find a great policy that fits both your needs and your budget.
Research Auto Insurance Agents in Tulsa
The first step to finding the best auto insurance in Tulsa is to research various auto insurance agents in Tulsa. While there are countless insurance agents, it is important to work with a team of experts who truly have your best interest in mind at all times. 
Tulsa Insurance Guy has access to auto insurance policies from over 80 nationally recognized insurance companies. They work to provide each client with the best rates. In most cases, they save clients an average of up to 28% off traditional rates.
Personal Referrals
When you are beginning your search for an insurance agent in Tulsa, you may wish to ask your friends and family members for personal referrals. This is a great place to begin generating a list of agents to research further.
Online Reviews
Another great way to find an insurance agent in Tulsa is by reading online reviews on sites like Google and Facebook. Reviews provide you with insight into the experience of past and present clients of the insurance agent.
Figure Out What Type of Auto Insurance Coverage You Need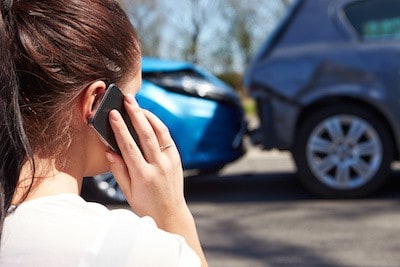 After finding an insurance agent with experience and exceptional reviews, you need to determine what type of auto insurance you need. 
Minimum Auto Insurance Requirements in Oklahoma
Oklahoma, like most other states, has requirements regarding auto insurance minimums. To legally operate a motor vehicle, the driver must have an active auto insurance policy. 
In the very least, Oklahomans must have a minimum of $25,000/$50,000/$25,000 in liability coverage. This means that your policy covers up to $25,000 for bodily injury per person, with a maximum of $50,000 per accident. Additionally, the policy covers up to $25,000 of property damage to the other person's property.
While this is Oklahoma auto insurance minimum, there are countless benefits to investing in more comprehensive coverage. 
Liability Coverage
The minimum requirement in most states, including Oklahoma, is liability coverage. This type of auto insurance policy covers bodily injury to another person and property damage to another person's property. Liability coverage will not cover any bodily or property damage to your personal property in the event of an accident.
Uninsured & Underinsured Motorist Coverage
Although auto insurance is a requirement in Oklahoma, some individuals operate a vehicle without coverage. If you are involved in an accident with an uninsured or underinsured motorist, you will be responsible for your medical bills or vehicle repairs.
Coverage for uninsured or underinsured motorists is available that may help you pay for any bills or expenses that you incur due to this type of accident. While underinsured motorist coverage is mandatory in some states, it is not required in Oklahoma. However, most individuals benefit from this additional coverage.
Collision Coverage
Collision coverage helps pay for repairs to your vehicle if you are involved in an accident with another vehicle or a stationary object. This type of coverage helps cover damage to your vehicle due to single-car accidents. It may also cover crashes into trees, fences, or other objects, or collisions with other vehicles. Collision coverage does not cover damage caused by theft, vandalism, or weather, or damage to another person's vehicle. If you lease your vehicle, this type of auto insurance coverage may be required. 
Comprehensive Coverage
Tulsa experiences a number of intense storms and weather events every year. Because of this, many individuals benefit from comprehensive auto insurance coverage. This type of auto insurance policy will help cover any damage your car receives from hail, storms, or fire. It also covers damage due to theft or even vandalism. This type of insurance policy provides you with peace of mind in knowing your vehicle is covered in any situation that may arise.
These are just a few of the many types of Tulsa auto insurance policies that are available to motorists. The best way to determine the best type of coverage for your situation is to speak with an insurance expert at Tulsa Insurance Guy.
Contact Tulsa Insurance Guy for Auto Insurance Quotes
After conducting some preliminary research regarding Tulsa auto insurance, the next step is to contact Tulsa Insurance Guy for the best quotes available. 
Easy Online Tulsa Auto Insurance Quotes
Tulsa Insurance Guy works to provide an exceptional customer experience. They make it easy to request an online auto insurance quote. Simply provide them with some basic information regarding your needs and they will contact you to complete the process. 
The professionals at Tulsa Insurance Guy have access to over 80 auto insurance policies. They have the knowledge necessary to select the coverage that fits both your needs and your budget. 
Research Applicable Auto Insurance Discounts
A step that many individuals overlook while shopping for auto insurance in Tulsa is researching applicable discounts. The team at Tulsa Insurance Guy will help you research auto insurance discounts to provide you with an even better rate.
Some of the auto insurance discounts that may be available to you include discounts for retirees, college-aged drivers, drivers with low yearly mileage. Military discounts, safe driver discounts, and more are also available. Working with a knowledgeable insurance agent is the best way to find discounts on already low insurance rates.
Ask Questions Regarding Your Auto Insurance Policy
Once you decide upon an auto insurance policy, ask questions about your coverage. There may be things you can do to lower your rates. Things such as submitting driving records, properly maintaining your vehicle, or equipping your car with additional safety features may benefit your budget.
The best way to get the most value out of your insurance policy is to inform yourself of your coverage. The team at Tulsa Insurance Guy is always ready to answer any questions you may have regarding your auto insurance policy.
Enjoy Your Drive With the Best Auto Insurance in Tulsa
Protected by the best auto insurance in Tulsa, you can now enjoy your drive, confident in your policy and coverage. With the help of Tulsa Insurance Guy, you and your family have protection no matter what comes your way. 
Tulsa Insurance Guy works to provide you with auto insurance policies that protect your family both now and into the future. The way they care for each client as an individual is a true testament to the quality of service they provide. Contact their team today for more information regarding the best Tulsa auto insurance policies!