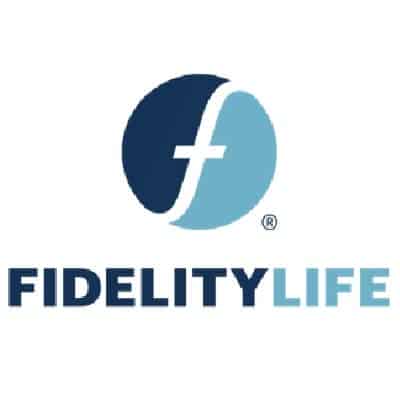 30 May

Who Has the Cheapest Motorcycle Insurance in Tulsa?

Many Tulsa residents own a motorcycle. Whether for pleasure or for your daily commute, riding a motorcycle can be a great way to enjoy the fresh air! However, owning and riding a motorcycle in Oklahoma comes with a few responsibilities, one of which is motorcycle insurance.

Who has the cheapest motorcycle insurance in Tulsa? Motorcycle insurance is a key element of protecting both bike and rider. Tulsa Insurance Guy provides motorcyclists in Tulsa with access to the cheapest motorcycle insurance! As independent insurance agents, they are able to create a coverage plan that works for you. 

Why is motorcycle insurance important? Can my recreational vehicle be covered by this type of insurance policy? Keep reading to learn important information regarding motorcycle insurance in Tulsa.
Do I Need Motorcycle Insurance in Tulsa?
Just like car insurance policies, each state has its own set of unique requirements regarding motorcycle insurance. Whether you reside in a state that requires motorcycle insurance, or you are just passing through, you are held to their minimum coverage requirements.
As part of the state of Oklahoma, motorcyclists in Tulsa must have a motorcycle liability insurance policy in order to legally operate their recreational vehicles on the road.
Oklahoma Motorcycle Insurance Requirements
The minimum requirements for motorcycle insurance vary between states. In Oklahoma, you are required to have, at minimum, liability insurance. Liability insurance will cover the costs for damage or injury ou may cause to another person or their property. 
To legally ride their bike, Tulsa motorcyclists must have a liability insurance policy that includes the following:
$10,000 property damage per accident
$10,000 bodily injury per person
$20,000 bodily injury per accident
In addition to liability insurance, there are other motorcycle insurance policies that you may want to consider depending on the type of riding you do on a regular basis.
Benefits of Tulsa Motorcycle Insurance
There are endless benefits of Tulsa motorcycle insurance. In this section, we will cover just a few of the reasons why this type of coverage is beneficial, even if it is not required to legally ride a motorcycle in your state of residence.
Motorcycle Insurance is a Requirement
As a motorcycle owner and rider in Oklahoma, you are required to have a motorcycle insurance policy in order to legally ride your bike on the road. This alone should be reason enough to invest in this type of coverage. However, even if you don't ride in Oklahoma often, or if you ride your bike across the country, having insurance can be highly beneficial! 
Having a motorcycle insurance policy is currently required in 47 of the 50 states. (The states that do not require motorcycle insurance are Florida, Washington, and Montana.) Investing in motorcycle insurance coverage allows you to safely ride wherever your heart desires.
Protects Your Motorcycle
We know that your bike is a significant investment. As one of your most prized possessions, it is important to protect your motorcycle to the best of your ability. When you invest in a comprehensive motorcycle insurance policy, you are provided with added coverage. This coverage is invaluable if your bike breaks down in the middle of a long ride.
Additionally, a comprehensive motorcycle insurance policy will help cover damages to your bike caused by a wreck, or even just someone knocking your parked bike to the ground.
Discounts for Experienced Riders
Any longtime rider knows that riding a motorcycle has a serious learning curve. While you may be able to successfully operate your bike for the first few years, your skills and abilities drastically increase over the years of riding.
Tulsa motorcycle insurance companies know that experience should mean something! Because of this, many insurance companies in Tulsa provide discounts on motorcycle insurance companies for riders who have valuable experience.
Flexible Coverage
In areas like Tulsa, there are seasons that make riding a motorcycle inconvenient or even impossible. This causes many riders to question the need for paying a year-round insurance policy.  Luckily, many motorcycle insurance companies provide plans that allow you to suspend your coverage during seasons when your bike is not in use.
Protects Your Bank Account
Accidents happen, even to the most experienced riders. Motorcycle insurance coverage eliminates the possibility of an expensive lawsuit or charges due to an accident. Depending on the details of the accident, you may have to spend thousands of dollars in fines and repairs. Unfortunately, those costs will not even cover necessary repairs to get your own bike back on the road! 
Types of Motorcycles Covered By Motorcycle Insurance
Almost any type of motorcycle can be covered by motorcycle insurance. Here are some of the types of recreational vehicles that you can, and should, insure in Tulsa:
Cruisers

Choppers

Sport Cycles

Touring Bikes

Dirt Bikes
Motorcycle insurance policies often cover other types of recreational vehicles including the following:
Scooters

Mopeds

Segways

Personal Golf Carts

All-Terrain Vehicles

Snowmobiles
Of course, this is just an example of a few of the recreational vehicles that you can cover under the umbrella of motorcycle insurance. The best way to determine if you could benefit from this type of insurance coverage is to contact your local insurance agent.
Additional Insurance Coverage for Your Motorcycle
The minimum insurance requirements for the state of Oklahoma is liability coverage. This type of insurance policy would cover damages or injuries for other parties involved in an accident. It would not, however, provide you with coverage for your personal injuries or damages to your bike. Because of this, many Tulsa motorcyclists choose to purchase additional insurance coverage.
Additional motorcycle insurance coverage options vary by state and by the insurance company. However, here are a few of the areas of coverage that you may want to consider.
Comprehensive Insurance Policy
A comprehensive insurance policy for your motorcycle covers any damages to your bike, even if a collision was not the cause. For example, if your bike is stolen from a parking lot, or if another bike knocks it over, comprehensive insurance would pay to replace or repair your bike. While it is often the most expensive type of coverage provided to motorcyclists, it is also the most beneficial in the event of an unfortunate event.
Collision Coverage
While all riders hope to avoid accidents of any kind, they do happen. Collision coverage will pay to replace or repair your bike, even if authorities find you to be at fault for the accident. Other types of policies, such as liability insurance, would only cover the repairs necessary for the other individuals' vehicles in this situation. 
There are several other options including uninsured motorist protection and medical payment coverage that may be worth considering. Any rider that has been involved in a riding accident will tell you that additional coverage was well worth the added cost. Your Tulsa insurance agent can help you assess your needs and choose a policy that fits within your budget.
How Much Does Motorcycle Insurance Cost?
It is hard to pinpoint how much your unique coverage plan will cost. However, there are a few things that will determine your policy cost. The type of motorcycle insurance policy you have will, of course, be the greatest factor in determining your monthly or quarterly payments.
Other factors that will play into this total include the age of your bike, how much your bike is worth, and even where you plan to ride. A motorcycle that you use for trick riding will be more expensive to insure than a bike that you use for casually riding around town.
In many cases, you will discover that there are various discounts or savings plans for your insurance policy. Bundling your insurance coverage will often provide you with significant savings. Other discounts to look for include discounts for riding experience, riding group associations, or other professional affiliations.
Lowering Your Motorcycle Insurance Rate
Besides finding discounts that apply to your insurance coverage, there may be other methods of lowering your insurance rate! Motorcyclists in states with mandatory helmet laws often experience lower insurance rates. However, in states where helmets are voluntary such as Oklahoma, riders who wear a helmet may find that their insurance rates are reduced.
Other companies offer incentives for completing regular motorcycle safety courses or for having a clean driving record. Your insurance agent will be able to provide you with additional information on ways you can work to lower your motorcycle insurance rate.
Finding a Motorcycle Insurance Policy
Whether you are looking to obtain motorcycle coverage for the first time, or simply looking for a more reasonably priced policy, the first step is to contact your local insurance agent. Tulsa Insurance Guy is a team of independent agents. They will investigate various policies until they find one that suits both your needs and your budget.
Motorcycle insurance is not only a legal requirement in the state of Oklahoma, but it also provides you with many other benefits. Protecting your bike is the best way to continue riding with confidence. By investing in a motorcycle insurance policy, you are protecting your body, your bike, and your wallet. Get your Tulsa insurance quote today!