07 Nov

Tulsa's #1 Life Insurance Broker

Tulsa Insurance Guy is an insurance broker in Tulsa that deals in almost every type of insurance to business owners and families all over the Tulsa area. Their main goal is to make their customers happy with their insurance and keep you and your life covered.

Tulsa Insurance Guy deals in almost every type of insurance to make sure you and all your life are insured. They work with over 70 different insurance companies to give you an amazing array of price ranges and packages. There is not a situation or life that can't be covered by insurance through Tulsa's #1 Life Insurance Broker.

If you want to learn more about what Tulsa Insurance Guy has to offer, contact them or keep reading.
Life Insurance to Cover When Life Happens
When life happens, you need to make sure you've got some kind of Tulsa life insurance to cover you and your family. There are three main types of life insurance, which are term life insurance, whole life insurance, and permanent life insurance. These are the three main policies, but there are also many unusual plans.
Tulsa's #1 Life Insurance Broker will be able to help you keep them all straight and find one that's right for you. The best life insurance policy is a subjective thing that is different for everyone, specific to their situation. That being said, the policy that's right for you is also a policy that sets your family up in the event that you die.
You can leave them with the best life insurance anyone can offer you by studying up on what each policy can do for you. Each one offered specific benefits and drawbacks and those benefits and drawbacks can change the way your policy pays out to your family.
Term Life Insurance
Term life insurance is a simple insurance policy: when you pay your insurance provider the standard premium, you are paying for the death payout that goes to your beneficiaries in the event of your death. This payout can be a lump sum, a monthly payment, or an annuity for your given beneficiary. Most people ask the insurance company for the lump sum.
Term policies are more affordable when compared to other life insurance policies, costing between $30-40 a month for a 30-year overall period. This 30-year period is called the policy term and at the end of the 30 years, the policy expires. The typical policy is $500,000 for healthy people in their 20s and 30s.
Whole Life Insurance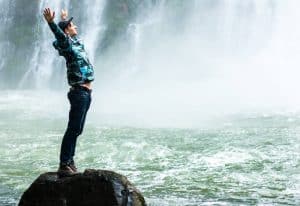 Whole life insurance has a death benefit payout but also a cash value, where the premiums you pay monthly or annually are used to fund that value, which can be drawn upon like a savings account. There are added fees for drawing on the cash value that can harm the effectiveness of the policy in the long run, so this feature should be used sparingly.
A major part of the premium goes to fees and maintaining the death benefit. Over time, the fees portion decreases and more of the premium goes directly to funding the cash value. Due to the fees and the extra feature, a whole life insurance policy can cost six to 10 times as much as a term life policy (for the same death benefit amount).
Whole life lasts for as long as you pay the premiums to your insurance provider. However, the cash value component can make whole life more complex and complicated than term life because you have to consider surrender fees, taxes, and interest as well.
Permanent Life Insurance Policies
Permanent life insurance is an overarching term that covers several different, more specific types of life insurance. In a generalized sense, permanent life policies will last for as long as you pay the premiums to your insurance provider, and they have a cash value component just like whole life policies.
Whole life insurance policies are a type of permanent policy, so a lot of the same pros and cons can apply to the other types as well. Even still, there are some key differences in the various types of permanent life insurance policies, so they're worth talking about further.
With all the different types of life insurance policies, having a knowledgable and connected insurance broker is necessary to find the right plan for you and your loved ones. Tulsa's #1 Life Insurance Broker is more than capable to find the one that works your budget.
Universal Life Insurance
Universal life insurance has a cash value, just like a whole life policy. This means that your premiums go toward both the cash value and the death benefit. There's a catch: the holders of universal life policies can change the premium and death benefit amounts without getting a new insurance policy by using the accrued interest from the cash value of the policy to cover the premium.
Basically, although you have a minimum premium to keep the policy in force, you can use the cash value to pay the premium each month with the accrued interest, skipping premium payments entirely. This is appealing for a variety of reasons, including saving more money in the long run and simplifying life insurance by keeping it out of sight, out of mind.
The cash value and interest rates of a universal life insurance policy are sensitive to current trending market rates. If the interest rate being credited to your policy decreases to the minimum rate, your premium would have to increase to offset the reduced cash value, making you have to pay part of the premium in certain months.
Tulsa's #1 Life Insurance Broker can help you navigate this type of life insurance plan and find out of it's right for you.
Variable Life Insurance
The main difference between variable life insurance and whole life insurance is how the cash value works. With a whole life Tulsa insurance policy, the cash value component is a savings account. That's why, although the growth may be small compared to other life insurance investment options, there is a guaranteed minimum rate. It also includes dividend payments from the life insurance company.
A variable life insurance cash value, though, is more along the lines of what you'd expect when you think of investing: a series of small accounts where your cash value can grow significantly when the market is trending upwards. However, you can also lose money depending on the market, since the cash value is more or less placed in the stock market's success or failure.
While this makes variable life insurance policies a better investment option than whole life policies (similar to the way an IRA accrues money), you can only invest in certain accounts available through your policy. This means that you are tied to pre-chosen mutual funds and don't have access to the wide variety of mutual funds that are available on the open market.
While fees can be lower with a variable life insurance policy than a whole life policy, the product is riskier since it is tied directly to the trends of the stock market. The same risk involved in investing in stocks applies here.
Variable Universal Life Insurance
A variable universal life insurance policy takes the best (or worst, depending on how you look at it) of the variable life and universal life policies: you can adjust the premium and death benefit amount while investing the cash value in the policy's sub-accounts.
Even though it has the strengths of both, variable universal life insurance also comes with the same issues as the other two. Again, this is more complicated than most people looking need in a life insurance policy. You can find much better policies for life insurance that are less convoluted and there are much better ways to invest in the market.
The better option is a combination of a simple, cheaper term life insurance policy and a dedicated investment option, like a mutual fund. This offers the same insurance coverage as variable universal life insurance policies with fewer fees and a more manageable policy and investment profile.
Tulsa Insurance Guy, Tulsa's #1 Life Insurance Broker, is able to help you find the right life insurance policy or policies for you and your family and loved ones. Their brokers are up to date on all current market trends and life insurance policy updates and have the knowledge and know-how to get you on a life insurance policy that works for your budget and specific needs.
Your family will thank you for taking the step to get a life insurance policy to make sure they are taken care of after you're gone. Let Tulsa Insurance Guy guide you through the process and help you choose a life insurance policy that suits you and your situation to take care of your family. Their knowledge of insurance is able to get you through the process quickly and without any pain.
Call Tulsa Insurance Guy today to get your life insurance taken care of.
Thank you for reading. If you want to learn more about Tulsa Insurance Guy and their services, click here.